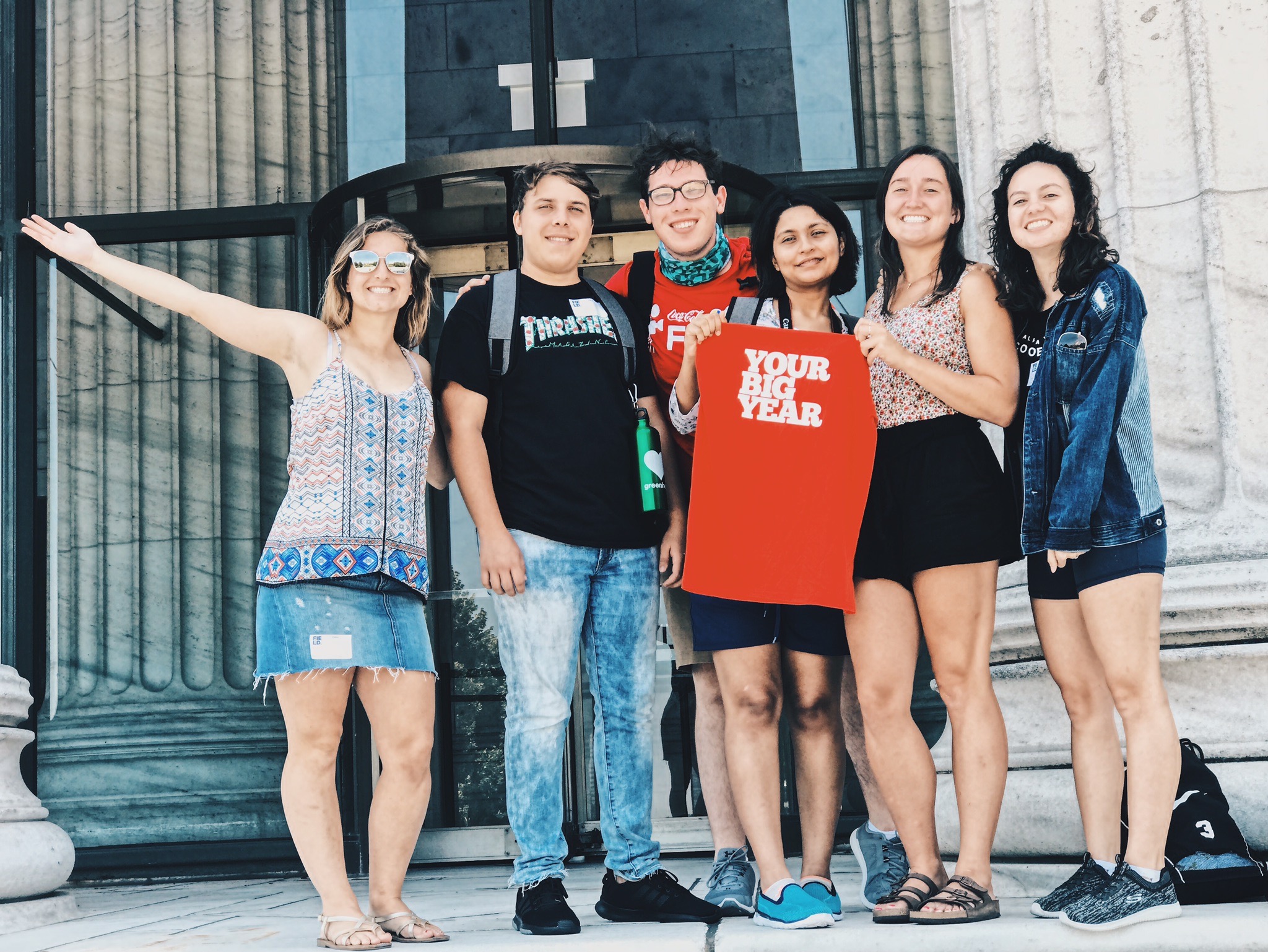 4 Travelers, 4 Weeks to discover their big year!
Episode 1 - Meet the Travel Squad
4 travelers arrive in Chicago to kickstart an unknown adventure with a group of new friends.
Episode 2 - My Big Year Was…
Watch Episode 2 as we show you first hand what Your Big Year means through the people the travel squad met along their way to discovering what their big year could be!
Episode 3 - Growing Closer
Watch the travel squad 'Grow Closer' together as they zip line in Birmingham and discuss what they think of each other over a yummy meal in Tulsa. Learn some 'On the Road Tips' from the World Nomads Gap Year Guide, as well as hear more inspiring stories of what other's Big Year has been!
Episode 4 - Learning From The Lows
Episode 4 is about Learning from the Lows. While traveling is one of the most rewarding things you can do, it is not all easy and not all sweet. However, it is in those moments, that you learn more about yourself and grow as a person.
Episode 5 - Traveling with #NoRegrets
After three weeks of travel, the travel squad links up with Contiki for #NoRegrets travel. Watch as they they hike through National Parks, battle boredom on the bus, and put their knowledge to the test in an Aussie v. USA trivia battle!
Episode 6 - An Appetite for Exploration
"Food.. is just a beginning of a conversation" - Anthony Bourdain.
Today it's about the food we try and the people we meet while doing so. From BBQ's to pancakes bigger than your skull, you see a glimpse of the legendary southern comfort, as well as some mid west goodness.
Episode 7 - Navigating Nashville
Welcome to Episode 7, where the Travel Squad is Navigating Nashville. With help from Hotel Tonight, the squad found their anchor point at the Hutton Hotel and explored the town in style. Nashville is a place on many bucket lists, yet so little is known about the in depths of it's history.
Episode 8 - Going Further
Episode 9 - Advocating & Educating
Camping, Civic Voice Lessons and the great outdoors with NPCA(National Parks Conservation Association). Everyone wants to advocate for something different but how do you advocate exactly?
Episode 10 - A New Beginning
4 weeks, 6 people and now A New Beginning.
We summarize the Travel Squads' journey of discovery, as they leave with life long friendships, lesson's, advice and memories. We hear from Greenheart Travel, the producer of YBY and Sir Richard Branson, as he sends a quote of encouragement.
YBY's ADVICE: Get out, meet people, make it happen, make your mark, discover! As you find yourself and your passions, grasp them tightly and begin your own Your Big Year Journey. Without our amazing partners, we could not have made this incredible trip possible.